"IMPRESSIVE"
-Las Vegas Sun
Niels Duinker has dreamed of becoming a successful international performer since he was 12 years old. Over the last 18 years he has turned that dream into a reality by winning gold medals at major juggling and circus competitions in Europe, Asia and America, and capturing the imagination of audiences around the world.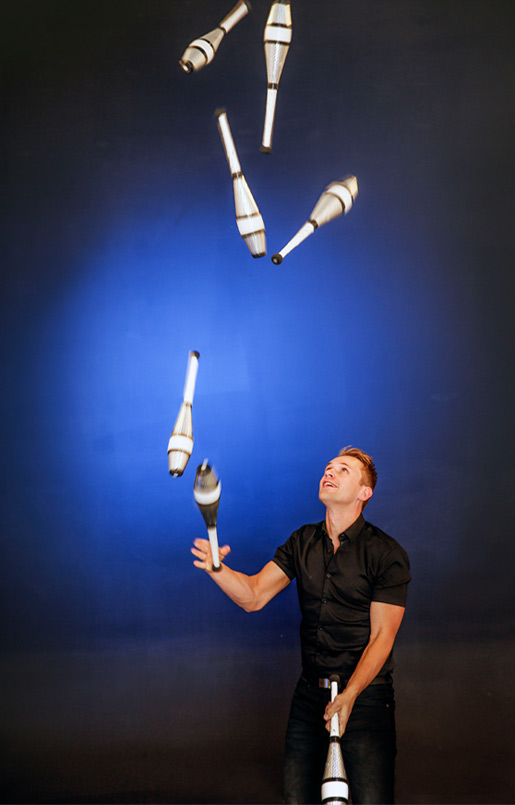 SHOWS
Gravity is a Joke!™ – Crowds around the world – from Europe to Asia, from Las Vegas to Dubai have experienced the wonder and excitement of Niels Duinker Live!
It's world-class juggling, high-energy comedy (in English, Dutch, or German), and enough charisma to charm any audience to their feet.
The two biggest newspapers in his home country of the Netherlands called Niels:
"Hilarious"
"Juggling Wonder"
Niels is a 3-time National Juggling Champion.
Now let him win over your crowd!